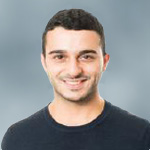 Bassel Awada - Lebanese
MAFED 2018
Describe your MAFED experience.
The MAFED program has truly been a unique learning experience. Not only learning through the classroom but also from the different aspects of life that mold you into who you are overall. As an international non-EU student, life jn Milan is very different for me, the combination of foreignness and the MAFED program has helped me view life in a very different perspective.
What is the strength of the SDA Bocconi MAFED network?
The strength of SDA Bocconi MAFED Network lies in community the MAFED program has built around its students (current/ alumni). The program faculty and director have helped create a warm and heartfelt environment where all the students feel they are always welcome to come back. This is also elaborated by the SDA Bocconi through their many networking events that bring together people from across the world to learn, teach, and inspire one another.

Why would you recommend the SDA Bocconi MAFED?
I would recommend it because the overall structure of the program has truly raised my bar to the next level in terms of my mindset on the fashion industry. My understanding, in such a short period of time, of the processes and operations that govern the fashion industry have helped grow my interest in the field. To indulge into the complexity of the fashion industry requires a mindset that only the SDA Bocconi MAFED can help you achieve.

What has impressed you most about the SDA Boccon MAFED?
The network opportunities that you build, not only with fellow students or graduates but also our own professors and mentors. In my personal experience at MAFED so far, I managed to explore many opportunities that started with the exchange of business cards to becoming profitable transactions in under two months.

Your MAFED in 3 words.
Exciting, bold, inspirational.
---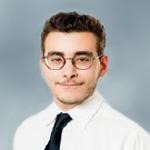 Isaac Alexander Battat - Canadian
MAFED 2018
What is the Milano advantage?
The Milano advantage is having the privilege to study in the fashion capital of the world. The city gives you access to so many events, locations, and people that you would not have access to in any other city.

What has impressed you most about the SDA Boccon MAFED?
What has impressed me most is the network the program has built and shares with its students. Students have the opportunity to utilize this network and have exceptional company visits that you would not get to do with any other school or program. In addition, the diversity of the student body is impressive, with over 20 nationalities present in the class, which makes for a great learning environment.

Why would you recommend the SDA Bocconi MAFED?
I would recommend it because it offers unparalleled knowledge about the fashion industry, and so many doors to enter the industry, especially for students like myself who have no fashion background. In addition, you get experiences that you would never get at other schools such as luxury company visits, networking cocktails, and guest speakers coming from a multitude of different companies. Being in Milan is like no other experience - being in the center of luxury gives you experiences like no other.
---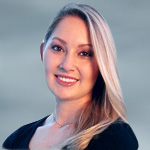 Suzanne DeFelice - American
Merchandiser- Liquor, Tobacco, Food & Candy, Electronics and Sundries at StarboardCru
MAFED 2017
Why would you recommend the SDA Bocconi MAFED?
The MAFED program is extremely well-rounded for an individual who wants to enter the business of fashion and related industries. The program is formulated in a way that provides one to build their business knowledge but with a heavy focus on fashion, retail, customer experience, luxury and also within other areas such as luxury automotive and hotelerie. The program also has unique exposure to executives within the industry due to being in Milan. The ability to meet executives from top brands and to also visit many companies to see production of leather goods to flagship stores is not something every program in the field can offer.

What has impressed you most about the SDA Bocconi MAFED?
The diversity of the courses offered along with the large number of opportunities to meet executives from many different companies, brands and fields. It is definitely a program where a student can take the initiative to meet high-level executives with the many opportunities presented to them in class and during company visits.

What didn't you expect from your Master that has positively surprised you?
I don't think I realized how much I could learn and take away from the program. I feel I can partake in many positions within a brand now and I have a knowledgeable perspective on the fashion and luxury industry that I would not have had otherwise.

Describe your SDA Bocconi experience and the importance of taking an International Master in Milano, at SDA Bocconi.
My SDA Bocconi experience was incredibly memorable. As an American, it was challenging yet so exciting to partake in an International Master and to be immersed in Italian life for nearly 12 months. I had the ability to work with students from 26 different nationalities and to experience fashion and luxury from one of the fashion capitals being Milan. In addition, I loved being able to see many different companies and brands first hand whether it be a tour of a production facility in Northern Italy or Florence, or visit an haute couture atelier in Paris. I also feel that the Master was very well-rounded and I am the most satisfied with the level of knowledge I obtained from the program.

---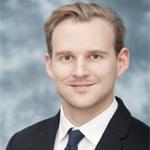 Johannes Sieber - German
Business Transformation Lead, Yoox Net-a-Porter Grou
MAFED 2016
Why would you recommend the SDA Bocconi MAFED?
MAFED equips you with the edge you need to become an international and well-networked fashion/design management professional. You have the opportunity to build up relevant management knowledge tailored to the respective industries, whilst gaining valuable "real-world" experience in projects with leading companies of the fashion/design industry. This combination of academic excellence, practical application of learnings and networking opportunities is unique from my perspective and sets the stage for the next step in your career.

What has impressed you most about the SDA Bocconi MAFED?
The strength of MAFED relies upon a diverse student body from different professional backgrounds, countries and all ways of thinking. Even if I had studied and worked abroad before, I had never experienced working with such an international crowd of people. It was demanding, but also very intriguing to overcome cultural differences, learn about different ways of working and to work on great projects together. This way I could not only build a strong professional network for the future, but also real friendships with people from all over the world.

Describe your SDA Bocconi experience and the importance of taking an International Master in Milano, at SDA Bocconi.
Milan is one of the fashion and design capitals in the world. Fashion brands such as Prada, Gucci and Versace have their headquarters in the city as well as the leading luxury e-commerce Yoox Net-a-Porter. The proximity to the industry was a great benefit for my learning experience as we had the opportunity to discuss with guest speakers, participate in company visits and worked on field projects with major Italian fashion brands.

---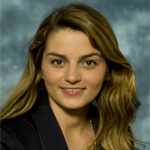 Lili Radu - German
Managing Director, Lili Radu GmbH
MAFED 2010
Why would you recommend the SDA Bocconi MAFED?
Because it is the best program out there! The combination of Fashion and Business is what I found most appealing. If you add one of the World's most renowned Business Schools with the passion for fashion which you will only find in Milan, MAFED is the result.

What has impressed you most about the SDA Bocconi MAFED?
The dedication of the Professors and Teachers, the close ties to the industry and the very international alumni.

What didn't you expect from your Master that has positively surprised you?
I loved to write my business plan. It was a once in a lifetime experience and led to founding of my own brand - LILI RADU. Just recently I launched my second brand. I will always remember the hours I spent in "the box."

What kind of impact is the Master having on your life and career?
As mentioned above, without MAFED I would probably not have founded my own company, or it would have most probably not been so successful :-).

Describe your SDA Bocconi experience and the importance of taking an International Master in Milano, at SDA Bocconi.
If you want to work in Fashion, MAFED clearly has to be your first choice. After working in PR and Marketing I wanted to learn more about Fashion. The combination of Fashion and Business knowledge is what makes this program so unique. From day one, I knew that I had made the right choice. I enjoyed and sucked in every little bit of it. Not only did I learn a lot and build the foundation for my own brand but also met a very international and diverse crowd of students who are now very close friends. Today I still feel close to SDA Bocconi and am very proud to be able to hold a lecture from time to time to share my founding experience. I am not exaggerating when I say that MAFED changed my life!
---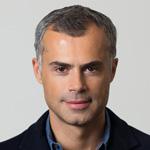 Paolo Riva - Italian
Founder at Paolo Riva Consulting - Former CEO, Diane von Furstenberg
MAFED 2002
Although less affected by the crisis than other sectors, fashion has also recently had to adopt adaptive strategies. How has it changed, what are its peculiarities and what challenges must it face today?
My answer will consider this from the viewpoint of two different experiences: the first Italian, with a luxury company like Valentino, the second American, with Tory Burch, which is a company more orientated to affordable luxury. Despite their marked differences, in many respects their approach was the same. What both companies have done was focus on the product, that is paying more attention to quality, to what customers want, and to the structure of the offering. From the selection of suppliers and the search for new talent, to the care for all of the components (creative and materials), all of which are crucial for the success of a product. It is an effort that I have noticed in all segments of the offer. They have also developed an awareness that "specialization" is important: a company needs to focus on what they do best and enhance that aspect. This is not only to optimize the quality/price ratio, but also to give credibility to the products: the companies that have been able to keep this promise are those that have survived the crisis and come out stronger. I have in mind a number of examples of companies that succeeded and companies that did not.
The crisis has also prompted, inevitably, a radical review of cost structures; not so much the product costs, as the cost of doing business, of management: there were many inefficiencies to address, as well as a lack of skills, for example we needed managers who had both general and sector-specific or product-specific skills. Now there are many high-caliber managers with such skills, and this has brought many positive changes to the companies that recruited them.
A further re-orientation that companies have been required to make – not specifically due to the crisis but because of a structural change in buying habits – was a new focus on the customer, another strategic change together with the focus on the product. With customers looking to create a rapport that is always more individual. Companies can now learn more about their customers and their shopping experiences through the development of the digital dimension, and from the increasing use of mobile devices. Before there were fewer customers and you needed to focus on those who were spending more and were closer to the brand. Now that we are out of the crisis – especially in America – and these digital platforms enable a direct and personalized relationship with a large number of people, companies must invest in these new approaches that, in the end, bring customers to the stores or to the e-commerce channels.
Earlier you mentioned to the need for new talent and new skills in this field: how important was your MAFED experience at SDA Bocconi?
When I decided to enroll on the MAFED course many years ago, I was coming from the world of finance and consulting, and I had no specific training in this field, only a great interest in it. The Master was a privileged entry point into the world of fashion: had I approached it as a graduate, I would have had to go through a long path, with few opportunities to learn about managerial best practices. Instead, a post-graduate course like MAFED allowed me to merge the financial and consulting competences that I had already acquired with those specific to the fashion and luxury goods industry. Moreover, it is increasingly important for those who approach this field to have a solid foundation in management: I remember that the program had a decidedly intense focus on general management, which provided a broader context for the industry-specific competences.
From this point of view, does the fact that MAFED is based in Italy, and in particular Milan, the city of fashion and design, have a particular value on the international labor market and for the students' own professional development in this area?
It has great value for several reasons. The first is almost trivial, because it is difficult to find post-graduate training at the same level in other parts of the world. If we exclude Italy and France, the training available elsewhere in the world is of a much lower level. Another major plus is the proximity to the most important economic areas of the industry. Here in the U.S. there are about a dozen colleges that offer similar training programs, but they are all far from a chain of creation and development, such as Italy's, and this is a serious drawback.
So contact with leading companies in design and fashion really helps the participants of MAFED to enter or re-launch their careers in this sector?
Definitely. Bocconi, with its historic integration with the business community, acts as a guarantor to the corporate world, assuring that their students – under-graduate and post-graduate – are trained up to the standards required by the industry. But Università Bocconi and SDA Bocconi are not just a bridge to enterprises: the close collaboration between managers, teachers and consultants has contributed to many businesses developing a culture that promotes innovation, an awareness of the value of management education and the need for young talent.
Let's finish on a personal note: what has MAFED represented to you, on a personal level?
I must say straight away that I am a "recidivist" because I was already a Bocconi graduate. Just this morning I saw on facebook a photo of a friend with her baby, who was celebrating his first birthday. This friend of mine is a girl I met 12 years ago at MAFED. Like her, I am still in touch with a good half of the 40 other people I studied with. Some I will meet with from time to time, and not only for business purposes. With everyone, including those who I see less often, there is a deep bond of affection and esteem. Many have been successful in our industry and for many years, in spite of the diaspora that took us to different countries, there has been an ongoing dialogue and mutual sharing of professional advice that has been very helpful. In short, it was a unique experience from a professional point of view but also personally.
---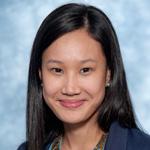 Patricia Rosselle Salinas Limcaoco - Filipino
MAFED 2013
Why is MAFED a unique learning model?
MAFED allows students to open their minds and embrace the diversity that surrounds them in their everyday learning.
The program does not limit the learning of students to the classroom, but instead students are taught to deal with different cultures and to thrive on challenges by working together.
MAFED also provides a competitive environment to students, therefore allowing them to continuously learn about others and themselves.
Students are supported with knowledgeable and approachable faculty, as well as fellow students who contribute their experiences working in the Fashion and Design industry.
What is the Milano advantage?
MILANO provides the foundation for the MAFED program. The importance of Fashion and Design in the City has lead to the constant success of many Italian Companies. Students are exposed to the craftsmanship, business model, and experiences of many of these companies, further supporting the lessons they have learned inside the classroom.
MILANO also provides students with activities that support their interest in fashion and fuel their inspiration for design, such as Fashion Week, Study Tours, and Salone de Mobile.
What is the strenght of the MAFED network?
The MAFED network includes experienced professionals, graduate students, and guest speakers from different industries.
The MAFED network allows students to discover the personal and professional experience of each speaker.
Students are given a better view and encouraged to relate to the experiences of the speakers.
The support of SDA Bocconi has also allowed students to access facilities and activities to support their education and to
meet other SDA Bocconi Students.
My MAFED in 3 words
Pillar of learning and creativity
---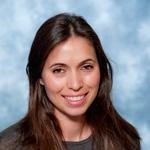 Yasemin Karani - Turkish
MAFED 2013
Why is MAFED a unique learning model?
For me, MAFED was the perfect blend of theory and practice. The level of teachers, their expertise and their real-life experience with leading companies is the core of the program, supported by excellent field trips and carefully selected guest speakers.

What is the Milano advantage?
Being in Italy and particularly in Milan is definitely one of the most important added values of the program. Stepping out of the class and examining what we have learned between the walls right on the spot is a precious experience. Carefully designed field trips in and out of Milan are the face-to-face introduction to the issues discussed in class. The location is what makes this program unique.

What is the strenght of the MAFED network?
For me, listening to the problem of counterfeiting one day and having the global legislative director of Prada to talk about it the next day in class is priceless. MAFED gains its strength from its faculty supported by the credibility of SDA Bocconi. Every professor contributes to the topics covered, by inviting very important professionals excelling in that field. For the first time after 9 years of professional experience, I am glad to meet a faculty so generous to share their contacts even before graduation.

My MAFED in 3 words
Vision, Managerial Creativity, Structure
---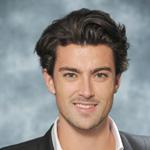 Lukas Mayer - German
Junior Category Management Specilaist - Ermenegildo Zegna Italy
MAFED 2012
It was in 2011 that I decided to apply for the MAFED program at SDA Bocconi. After having graduated in international business and having worked in fashion for one year, I wanted to deepen my knowledge about the fashion and luxury industry and expand my horizon regarding opportunities and challenges this industry offers.
In 2012, I joined the program and now, one year later I come to the following conclusions.
The learning model of MAFED is definitely unique. It is a proper business program but focused entirely on the fashion, experience and design world. Therefore, for people who are interested in exactly that field, MAFED offers a broad experience and unveils a number of possible directions for a future career path. The program helps students to get detailed insights into this creative industry and at the same time provides a strong theoretical business background, which is an absolute must for any industry. The challenges that were faced during MAFED required an open mind for creative ideas as well as managerial and analytical skills.
For me personally, it was the ideal combination at that point in time. I had a firm business background but was lacking specific fashion industry related knowledge about processes, business models and different functions within a fashion company. MAFED provided me exactly those additional competencies and a clear overview of the industry that helped define my future career path.
Another added value was the location. Being based in Milan had several advantages for students. We were constantly exposed to the fashion and luxury world and had the opportunity to compare our knowledge from the classroom, with the real world. The field trips to production sites, stores and showrooms gave us more insights into how the industry works. Milan is the home of many leading international fashion designers and companies. Studying in this environment offered the perfect platform to understand every aspect of this world. And besides that, also outside the classroom, living in Italy definitely has its charm.
The proximity to Dolce & Gabbana, Zegna, Tod's and many more well-known fashion companies also had other advantages. Guest speakers visited us frequently from nearly every major fashion brand in Milan, or even Italy. They let us have a look at their daily life as well as the companies' structure. This was a true benefit of the whole MAFED experience. In Q&A's and after-class talks we had the unique chance to get in touch with real professionals and get an idea of their daily routines, challenges and visions. MAFED in general is a program that relies a lot on networking. Therefore, regular alumni events took place in order to let us meet with former students in an informal environment. It was very interesting to see how the lives of MAFED alumni developed after the program, where they ended up, what challenges they had to face and what they would recommend to rookies in the industry. After having graduated myself, I must say that most of what they have said was true and it helped me a lot being warned or encouraged for or against certain decisions.
The networking is also a major strength with regards to the class structure. In my class were almost 40 students from about 20 different countries. At first that might sound very exciting, which it definitely is, but it also comprises lots of challenges. Being forced to do many group projects with very different people, gave me an entirely new perspective on intercultural management. Before MAFED I lived abroad and studied with many different people. But being confronted that much with different methods of working, attitudes and habits showed me what it really meant to be open-minded. I admit it was not always easy but looking back I would not want to miss one discussion about punctuality, reliability or commitment. It all helped to shape my perception of different nationalities and showed me how to distinguish between culturally different attitudes and real problems within a team. After one year of MAFED I can now truly say I am able to embrace diversity and identify as well as manage strengths and weaknesses of an international team.
Coming to a conclusion, I believe MAFED is the perfect program for people who are passionate about the industry but still need to learn about its details. MAFED is not really a walk in the park but I can honestly say that every nightshift, every presentation and every exam was worth it. Because for me, in the end it all paid off.
In three words I would say MAFED is: very exciting, sometimes exhausting and truly international.