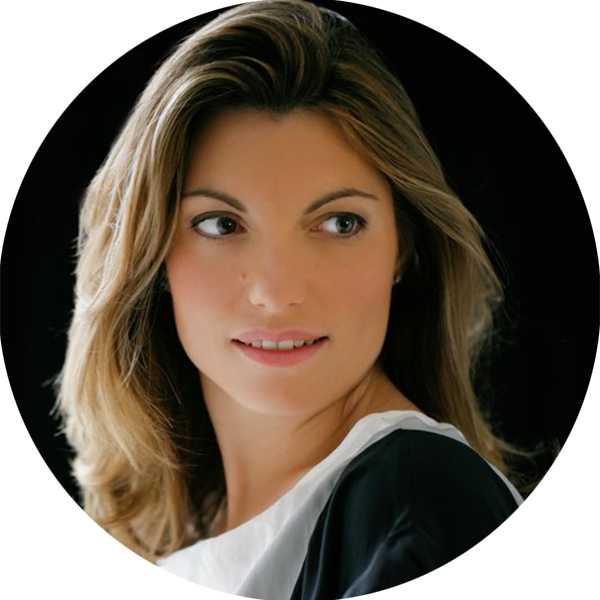 Laura Muccini - Italian
Digital Campaign Manager - MetLife - GEMBA 2021
Why did you choose to undertake the Rotman-SDA Bocconi GEMBA?
I chose Rotman-SDA Bocconi because I was looking for a global MBA with multicultural students and international perspectives. Nowadays, the world is getting more complex due to globalization, structural crises, global competition as well as other reasons. The way to face those challenges is to listen and understand in order to be included in that transformation process.
How is this choice satisfying your needs?
I understood I made the right choice when I met my collegues. All of us are looking for a big change in his/her life based on an internal revolution. In that frame, GEMBA is the key for our personal gate to the future! Skills, passion and motivation are what we all need.
What are your expectations for the upcoming international modules?
I understood I made the right choice when I met my collegues. All of us are looking for a big change in his/her life based on an internal revolution. In that frame, GEMBA is the key for our personal gate to the future! Skills, passion and motivation are what we all need.
Your program in 3 words/adjectives.
Intellectual tzunami, transformative, totalizing
---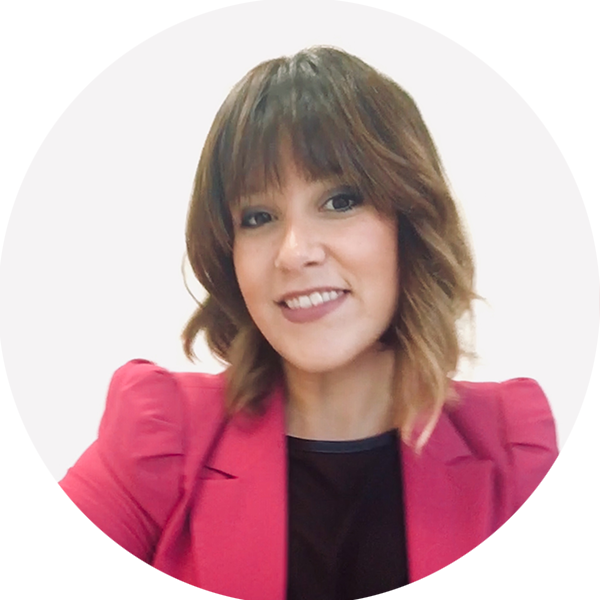 Giulia Burani - Italian
HR Plant Manager - Barilla Group - GEMBA 2021
Why did you choose to undertake the Rotman-SDA Bocconi GEMBA?
My reasons behind choosing Rotman-SDA Bocconi GEMBA were mainly driven by my desire to combine a groundbreaking and innovative learning experience with a solid global perspective provided by two of the top business schools in the world.
Over the past few years, I've been reflecting a lot about my career strategy and how my job and expertise will change and evolve in the future, coming to the conclusion that we are in a rapidly changing business environment like never before: to keep up the pace you must keep moving and learning.
The second reason is linked to the global nature and modular format of this program. I like to consider myself a citizen of the world and an addictive learner: having the opportunity to experience this journey with an international community is an accelerator of the experience itself. The diversity that comes from travelling, engaging with professionals from all over the world, understanding different cultures and ways of doing business pushes you out of your comfort zone while giving greater managerial confidence to approach complex settings. The modular format of the Rotman-SDA Bocconi GEMBA revealed to be the best solution for managing my work commitments and making the best use of my time.
Finally, I strongly believe that the joint expertise of the two leading business schools is the perfect match to meet my desire of broadening my mindset, refining my business skills and being able to spot and capitalize future challenges faster than I ever have.
How is this choice satisfying your needs?
So far, I couldn't ask for more. The faculty is made up of outstanding professors and the classroom environment is extremely empowering. The Directors and program management team are highly committed to continuously supporting the class throughout every single step of this journey by offering stellar guidance that lets us really focus on learning. Every module so far has been a blended experience which balances interdisciplinary knowledge, new hands-on strategic tools for business, and a strong focus on leadership and team skills development. We could also boast the opportunity to experience memorable "learning safaris" by visiting leading companies around the world, that are intended to give us concrete insights and shape our understanding of the concepts covered in class.
Concerning networking, it's impressive how the class was able to connect and make strong bonds since the beginning: sharing, forming trust and helping one another towards deliverables and goals is allowing us to develop new ways of thinking and, why not…even offering potential business opportunities, career advice, personal growth, or simply new knowledge. We all have diversified backgrounds and roles, we come from 26 different countries and from several industries with various seniorities and generations, but everyone is striving for excellence and we all share the same vision and passion for learning and business challenges. That's key to getting the most from the program.
What are your expectations for the upcoming international modules?
Keep fostering my network inside and outside the program by leveraging all the hands-on opportunities, keep learning and I can't wait to translate into action all the insights learned so far to positively influence my job and my life.
Your program in 3 words/adjectives.
I would say:
#NextGlobalLeaders which is the hashtag we voted on as a class to represent our team in this transformative path together. It fully represents our strong team spirit and our commitment to always keep looking ahead.
Challenge as this program is an intense lifetime experience, powerful enough to completely change our personal and professional lives from now on.
Energy since GEMBA is for people who are willing to go the extra mile, to go above and beyond the expectations and make a bigger effort to have a real impact.
---

Adina Ioana Tataru - Romanian
Career manager for Romania and Ungheria - Apple -GEMBA 2018
For almost 15 years I have been acting as a marketer, project manager and sales person in different industries. I have always tried to become a better professional seeking new opportunities, learning on the job and attending a few short term courses (soft skills trainings, coaching, as well as a mentoring program).
As a next step, I realized that I need a program that would help me become a more structured, knowledgeable, and strategic thinker and fully aware of management skills and of the many aspects of my job. In my professional environment, SDA Bocconi was highly recommended. While researching, I appreciated the GEMBA program because of the curriculum and the strategic sessions with live examples from India, US, Singapore, as well as the international perspective. Furthermore, colleagues work in different countries and sectors and all the professors have real experiences in the international business environment.
Going back to study has been quite an experience, very exciting (leaving aside the time constraints). Today I am very much motivated to contribute to the program mainly driven by my class GEMBA who are inspired professionals with diverse experiences.

Everyone is curious and eager to learn, share and accumulate expertise, an environment that can only happen in school. The network is adding value to my experience as well.

I am impressed by the professors that run the program and their commitment. I appreciate that all of them have professional experiences in addition to their academic expertise. These experiences bring a lot of value to the class.

Last but not least Milan is the city of art and fashion, the time there is amazing.
---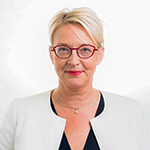 Salli Hara-haikkala - Finnish

Country Manager/CEO Sweden – Prysmian Group - GEMBA 2018
I had been working in very different positions over the years as well as in cross country and cross cultural business environments when I was encouraged to apply for GEMBA by my employer, Prysmian Group. I have been particularly excited with the international content and context of the program. The program has provided a more extensive understanding of international business environments, complexity and opportunities. I have found the program just the right add on to my existing professional portfolio and toolbox. It is important for me to be able to immediately take to work some of the ideas and methods learned during the sessions. These tools I will need even more, because Prysmian has just promoted me to a new position in a new county.
My expectation for the program was also to get to know professionals from other companies, by networking and learning from others. That expectation has also been fulfilled. My GEMBA class is a diverse and interesting group of people with different ages, genders and backgrounds. Even though following the program is hard work, as a group we do have a lot of fun!
---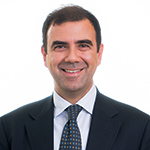 Giacomo Sofia - Italian

Group Supply Chain Director – Prysmian Group - GEMBA 2018
SDA Bocconi Global Executive MBA is an outstanding program, which perfectly fits the needs of a modern executive who is willing to reinforce and properly complement his competences.
I am extremely satisfied with the quality of teaching and lecturers as well as the composition of the classroom. A stimulating environment with great possibilities for long lasting networking, extended by initiatives of the Bocconi Alumni Community.
What I find stimulating is the level of challenge in terms of study. This program requires smart and serious efforts and this contributes to raise the bar in terms of the objective to be achieved: a key feature to a modern executive seekings to keep up with his ambition.
I particularly appreciate the feeling of a perfect blend between rigorous academic study of fundamental subjects together with a well-balanced contextualization into the real working life requirements for leading a company in a contest of complexity, change, innovation and people management.
A very satisfactory and constructive experience which is adding a great deal of value to my overall competence to exploit current and future executive responsibilities.
---

Giuseppe Marazzotta - Italian

Head of Innovation, Digital Transformation & Special Projects - ING Bank N.V. Milan Branch - GEMBA 2018
I spent several months evaluating top ranked Global Executive MBA programs. I was looking for a broad and international program to get the chance to connect with a wide and diverse range of senior professionals, top business schools across the globe and outstanding teaching.
I found that SDA Bocconi had the most compelling offering: a 20 months intense program going from Innovation to Financial Markets modules, 4 to 6 weeks abroad in top notch business schools, from US to China, as well as a selection process carefully balanced and able to attract as many cultures and backgrounds as possible. The whole study plan was extremely clear from the beginning, giving me the opportunity to match study and work activities.
The actual experience is even more outstanding: my GEMBA classroom is made of 12 different nationalities out of 25 people. Everyone has extensive international experience. The program is intense: it requires working in teams during and in between modules. Managing virtual teams becomes a core competence, as participants are often on the go. Nonetheless, commitment is at the highest level, driving motivation and passion. Contents are immediately applicable in the daily job to manage teams, evaluate investments and transform businesses, regardless of the industry.
Alongside that, you get to use all the Bocconi databases and access the alumni network, which is an invaluable network of professionals located all around the world. I could not be more satisfied with my decision to join SDA Bocconi!