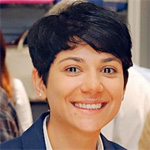 Adina Ioana Tataru - Romanian
GEMBA 2018
For almost 15 years I have been acting as a marketer, project manager and sales person in different industries. I have always tried to become a better professional seeking new opportunities, learning on the job and attending a few short term courses (soft skills trainings, coaching, as well as a mentoring program).
As a next step, I realized that I need a program that would help me become a more structured, knowledgeable, and strategic thinker and fully aware of management skills and of the many aspects of my job. In my professional environment, SDA Bocconi was highly recommended. While researching, I appreciated the GEMBA program because of the curriculum and the strategic sessions with live examples from India, US, Singapore, as well as the international perspective. Furthermore, colleagues work in different countries and sectors and all the professors have real experiences in the international business environment.
Going back to study has been quite an experience, very exciting (leaving aside the time constraints). Today I am very much motivated to contribute to the program mainly driven by my class GEMBA who are inspired professionals with diverse experiences.
Everyone is curious and eager to learn, share and accumulate expertise, an environment that can only happen in school. The network is adding value to my experience as well.
I am impressed by the professors that run the program and their commitment. I appreciate that all of them have professional experiences in addition to their academic expertise. These experiences bring a lot of value to the class.
Last but not least Milan is the city of art and fashion, the time there is amazing.
---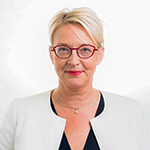 Salli Hara-haikkala - Finnish

Country Manager/CEO Sweden – Prysmian Group - GEMBA 2018
I had been working in very different positions over the years as well as in cross country and cross cultural business environments when I was encouraged to apply for GEMBA by my employer, Prysmian Group. I have been particularly excited with the international content and context of the program. The program has provided a more extensive understanding of international business environments, complexity and opportunities. I have found the program just the right add on to my existing professional portfolio and toolbox. It is important for me to be able to immediately take to work some of the ideas and methods learned during the sessions. These tools I will need even more, because Prysmian has just promoted me to a new position in a new county.
My expectation for the program was also to get to know professionals from other companies, by networking and learning from others. That expectation has also been fulfilled. My GEMBA class is a diverse and interesting group of people with different ages, genders and backgrounds. Even though following the program is hard work, as a group we do have a lot of fun!
---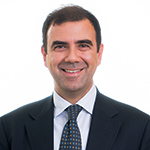 Giacomo Sofia - Italian

Group Supply Chain Director – Prysmian Group - GEMBA 2018
SDA Bocconi Global Executive MBA is an outstanding program, which perfectly fits the needs of a modern executive who is willing to reinforce and properly complement his competences.
I am extremely satisfied with the quality of teaching and lecturers as well as the composition of the classroom. A stimulating environment with great possibilities for long lasting networking, extended by initiatives of the Bocconi Alumni Community.
What I find stimulating is the level of challenge in terms of study. This program requires smart and serious efforts and this contributes to raise the bar in terms of the objective to be achieved: a key feature to a modern executive seekings to keep up with his ambition.
I particularly appreciate the feeling of a perfect blend between rigorous academic study of fundamental subjects together with a well-balanced contextualization into the real working life requirements for leading a company in a contest of complexity, change, innovation and people management.
A very satisfactory and constructive experience which is adding a great deal of value to my overall competence to exploit current and future executive responsibilities.
---

Giuseppe Marazzotta - Italian

Head of Innovation, Digital Transformation & Special Projects - ING Bank N.V. Milan Branch - GEMBA 2018
I spent several months evaluating top ranked Global Executive MBA programs. I was looking for a broad and international program to get the chance to connect with a wide and diverse range of senior professionals, top business schools across the globe and outstanding teaching.
I found that SDA Bocconi had the most compelling offering: a 20 months intense program going from Innovation to Financial Markets modules, 4 to 6 weeks abroad in top notch business schools, from US to China, as well as a selection process carefully balanced and able to attract as many cultures and backgrounds as possible. The whole study plan was extremely clear from the beginning, giving me the opportunity to match study and work activities.
The actual experience is even more outstanding: my GEMBA classroom is made of 12 different nationalities out of 25 people. Everyone has extensive international experience. The program is intense: it requires working in teams during and in between modules. Managing virtual teams becomes a core competence, as participants are often on the go. Nonetheless, commitment is at the highest level, driving motivation and passion. Contents are immediately applicable in the daily job to manage teams, evaluate investments and transform businesses, regardless of the industry. Alongside that, you get to use all the Bocconi databases and access the alumni network, which is an invaluable network of professionals located all around the world. I could not be more satisfied with my decision to join SDA Bocconi!
---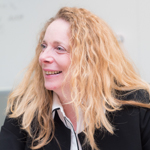 Ilaria De Santo - Italian
Evaluation Business Dev. Manager, Schlumberger Geoservices GEMBA 2016
GEMBA is definitively a milestone in my career. After working for the same multinational company for nearly 18 years (although in very different roles), I felt I needed to look at the business with new eyes and from a different perspective. I selected GEMBA after looking at other similar schools, both in Europe and USA, because of the international perspective and the mix of both international students and teachers. The experience so far has been great. GEMBA and SDA Bocconi in general, the Staff, the organizational structure and the training is at very high level, and can definitively compete with the top level business schools in the world.
The student mix is also very good and well conceived, as it allows building an excellent network among Executives from different industries and countries. The sharing of experience among students and with staff is a key part of the program, and it is encouraged through group assignments. The program is demanding, but its value is definitively outstanding.
---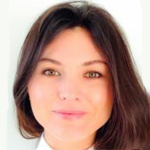 Raisa Khamidullina - Russian
Hr Development Specialist, Intesa Sanpaolo GEMBA 2016
When, after having many years of practical experience, possessing know-how and being a field expert, a Manager understands that she/he needs a boost in order to make career step-up... When all practical knowledge is to be framed and streamlined, empowered by solid theory…
When it is time to step out of the shell and look at business as a whole, from an international perspective…Then it is time for GEMBA. The GEMBA program provides an absolutely unique experience. First, SDA Bocconi enables an environment where extraordinary people with different backgrounds and profiles meet together and get to be one team.

Second, GEMBA generates the incredible energy that comes from a mix of exceptional professors, experience exchange between international participants, tough learning objectives, challenges that we face all together as a team and as friends. Last but not least, the sharpness and superiority of the business part of the program is always accompanied by warmness and true care provided by its organizers and administrators. I would highly recommend GEMBA to anyone who is looking for excellence, challenge, refreshment, stimulus, new perspectives and professional partnerships, networking and friends.
---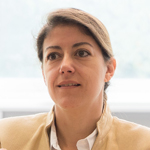 Vittoria Villa - Italian
Proposal Manager - International Offers, Italferr Spa GEMBA 2016
GEMBA's far-reaching and thought-provoking program, and its faculty, staff and students, are so qualified and of such a high level that you really feel you want to do your best to make worth the privilege you got to empower yourself and become a better women and men. Along with making us more competent and letting us gain a deeper and a wider understanding, GEMBA is giving us the to become outstanding leaders, managers or entrepreneurs, ones that embody the right mix between knowledge and technical soundness, integrity and trustworthiness, leadership and charisma, vision and strong focus.

In GEMBA, you work hard and it is challenging, but you experience being part of a team moving together towards a common goal: the faculty and your fellow students are there for you, and you want to be there for them. You experience the astonishing achievements that putting together diverse people and making them feel free to express themselves can let both you and them gain, empowering yourself through the empowerment of your teammates. GEMBA is a virtuous circle that helps develop long lasting bonds and relationships. Even when working long hours, and you have little spare time left, and in it you have also to study for GEMBA... well, you just feel so excited, and GEMBA is so mind-opening, and you simply have so much fun in the process, that you find so much energy, such a positive chemistry out of you and your teammates, you not only cope with all of it, but you feel thrilled and you look forward to having more of it. GEMBA is one of the pivotal moments of our lives, and it is playing a great role in our further growth. Thanks to GEMBA, we will have a bigger prospect of making things go right in the world.